Read our Patients' Testimonials
I want to express my gratitude to the staff at Aligned Health Center. After many years in the NFL, and much wear and tear on my body and spine, you were instrumental in retraining and reestablishing my correct posture. Your professional adjustments and your Chiropractic BioPhysics technique have provided me with much needed relief that restored my ideal posture and have greatly improved my muscle and nerve reflexes. This enabled me to go from extreme lower back pain to comfort and relief in my everyday life. I am now able to return to my very active lifestyle, pain free, which includes running, working out, and standing for long periods of time at many sporting events. -Felix Wright
---
Prior to hearing about Aligned Health Center, I was scheduled to have major back surgery. But after talking with the staff, I decided to try CBP as a last resort before I went under the knife. Just a few months later, I am feeling the best that I ever have and am able to perform without pain.
When I first walked in the door I was very skeptical. After only 3 treatments, I was a believer. Not being able to walk for almost 5 months and now being able to sprint I would recommend this type of therapy to anyone with any type of back pain.
---
Hi, I'm Lynn Dellapasta, and for several years because of my profession I've always had neck pain, pain in my shoulder, and even a little bit of back pain because I have to lean over my patients' faces at work. And I was also in a car accident that was not my fault about twenty-five years ago.
After I graduated from the Aligned Health Center program, I have no pain at all anymore and it's a wonderful feeling. I would recommend Aligned Health Center to anyone who has any kind of pain. Or if they've been a car accident and they really haven't been treated come in and see the doctor because you won't be sorry.
---
My name is Ann and when I first started at Aligned Health Center I was experiencing daily headaches, migraine headaches at least once a month. I had a knot in my shoulder and limited range of motion in my right arm. After graduating from my treatment at Aligned Health Center, I have noticed a major decrease in my headaches, they are almost nonexistent. I don't experience any more migraine headaches. The range of motion in my arm has returned. And with this decrease in all these symptoms, I find myself being more productive at work, making it through my day at work with more energy. Also when I go home in the evenings and on the weekends instead of being laid up with headaches I have the energy to do other activities. And with the increase of motion in my right arm again I have resumed my regular exercise routine. Before coming to Aligned Health Center I had years of physical therapy - even did cervical shots and took anti-inflammatory medicine. None of that gave me the results I've experienced here at Aligned Health Center. So I highly recommend investing in yourself, investing in the treatment here, and going through the process and you will find results. I am very happy that I did and I'm feeling so much better than when I first started here!
---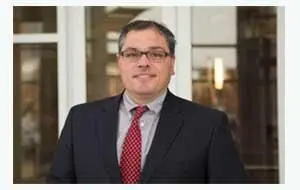 Hi, I'm Hank and I have been suffering from allergies and asthma probably for the last fifteen years. It's been getting progressively worse. Dr. Nick came to our office for a Lunch & Learn and he was talking about the benefits of aligning your spine and eating healthy and he had mentioned that he has had some success in relieving people of their asthma. When I heard that I said, "you know…it might be worth a shot!" I was spending about $1,500 a year on my Singular tablets and my inhalers so it was worth a shot. It's been about three months since my last treatment. I have began skipping my daily Singular tablets, going to every other day with no effect. And reducing my inhaler use to just occasionally now. It used to be probably twice a day! Couldn't be happier and it's been a great decision for me to go ahead and give this a shot. Thanks!
---
My name is Don. I came to Aligned Health Center in February of 2016, after suffering with lower back, sciatic pain since August of 2015. It was a constant 8-10 out of 10 on the pain scale,and I was walking hunched over because it hurt to stand upright. I had tried one chiropractorwho attempted to fix me with routine adjustments. Not having success, I went to physicaltherapy for twelve sessions in addition to doing home exercises and stretches. On my lastinsurance covered visit there, we attempted some advanced exercises, and something happened that put me right back to my initial level of pain. At that point, I was sent for an MRI. With those results, I received three epidural shots over three months, with the last shot lasting until mid-January. I even went to a neurologist who prescribed a medication that was supposed to block the pain, and that didn't help either. I was on the verge of seeking a surgical remedy when a friend recommended Aligned Health Center. The doctor at AHC was the first person to take an X-ray to diagnose my problem. He explained to me what the problems with my spine were, and explained his recommended treatment plan. He and his staff were able to have me upright again within about a month and a half, and PAIN FREE by June, just in time to walk between six and eight miles a day at Disney World. I would highly recommend Aligned Health Center for the treatment of back pain, and, definitely, don't wait as long as I did to do so.
---
Aligned Health Center is the real deal and I'd recommend stopping in for a consultation regardless of your current health status. My journey began almost one year ago when I threw my back out and was forced to spend Thanksgiving dinner on the floor. At the time, I told myself the over-sized Christmas tree that I cut down and carried into our home (against my wife's wishes) was the culprit…but later learned, from the doctor, that this was simply a recent aggravation of an existing long-term issue. Once the root problem was recognized (in my case, mild scoliosis, a displaced neck, and a jammed lower back), corrective solutions were identified. I began my 90 day program and noticed a big change, right away. Today, having completed the process, I am virtually pain free and able to compete in the endurance events that I enjoy with confidence and full range of movement. Certainly a long way from Thanksgiving.

I would encourage anyone to visit with the team at Aligned Health Center to become better educated on the importance of proper body alignment and when needed, receive the lasting corrective care they expertly provide. – Christian G.
---
Dear Aligned Health Center,
This letter is long overdue, but finding the right words to express my gratitude required thoughtful contemplation. Please accept this letter as my personal thank you to you and your staff for their astute professionalism and dedicated care in the revitalization of my lower back and neck which have afforded me a pain free body.
As you know, I have been running marathons for the past 30+ years, and after 102 full marathons and 46 half marathons, my body has taken abuse from the high impact. I have gone to numerous chiropractors over the years to try to help correct and alleviate my lower back and neck pain to no avail.
It has been a year since I started your treatment program and I can honestly tell you that I have had no lower back and neck pain since the completion of the regimen. Health is everyone's number one concern as they age and like an automobile we must stay tuned up and aligned to function at our maximum potential.
You have changed my life. Being pain free is amazing and not something that I will take for granted. Thank you for your dedication to the field of Chiropractic BioPhysics.
---
After treatment at Aligned and after comparing my x-rays 10 months later, there is an amazing improvement in my neck. I am standing up straighter and my neck pain has disappeared.
Thank you, Aligned Health Center!
Wonderful place. Very friendly staff and bright & clean facility. Learned a lot and how my postural issues will be corrected. I would recommend this place to everyone....even if you do not think you need to be checked, give it a try because you will not regret it!!
Stefan S.
I just want to thank Maria, Dr. Nick and the whole Aligned Health Center staff for their great service! The facilities are top notch and I have made great connections with Network Fifty Two. Keep up the great work! Mark, Keep It Local Cleveland
Mark C.
Utmost professionals, I have been to several chiropractors; however, they have all just treated the systems. At Aligned they actually take care of the root of the problem. I am glad I found them now, as apposed to later in life. I feel so much better!
Rick F.
The office handles itself very professionally. Went to them for my lower back pain and treatment is helping. Was skeptical but in the followup x-rays you can see the changes in my alignment.
Steven H.
Dr. Nick is vastly knowledgeable and committed to the health and well being of each and every patient. Highly recommended!!
Bobby M.
Dr. Nick Bigrigg is extremely knowledgeable and will help you with your healthcare needs, just as he did with me and my family.
Jim F.
Aligned Health Center has some of the nicest and most caring staff members you will ever meet. They are truly dedicated to your health and getting your spine back in its natural alignment. You will be in very very good hands.
Jeanne G.
Beautiful new office with easy access to I 271 and Chagrin Blvd. The staff are kind and helpful. The doctor is truly concerned about your spine and your overall health. They will get your spine back to its normal curvature!
Jeanne G.
I'm very satisfied! I feel better day after day. Very friendly team.
Roman D.
Great staff and attention to patient needs. Still early in the process, but feeling better already.
Joseph N.
Dr. Jeff is WONDERFUL!! He takes time to explain an exercise, stretch and proper posture along with the "why factor". Dr. Jeff is gentle and goes above and beyond in making each visit exceptional. Kimi, Madison and Adam are conscientious, friendly and always provide a "red carpet" experience! Thank you!!!
Lauren L.
Being skeptical, I decided to commit to my course of treatment from Dr. Nick. I am finally pain free after 25 years of discomfort and pain! Friendly and knowledgeable staff, Dr. Nick is the BEST. Thank you for a pain free life...
Cathy P.
I came to Dr. Nick with a tailbone problem which made it very uncomfortable to sit on any kind of surface. After completing the program, I am happy to say that sitting comfortably is no longer a problem. All the people at Aligned Health are very professional and caring, but they are also a lot of fun.
Mary M.
All staff member call you by first name and really want the best for you. You can feel the positive energy.
Jennifer A.
I am extremely impressed by their facility, staff (Madison and Adam are fantastic!), and most importantly, the care provided by Dr. Hamilton. She is extremely thorough, listens intently to my concerns, and she makes sure to explain and educate me with each step of the treatment. These wonderful folks really care for and are genuinely invested in each of their patients.
Aaron M.
Amazing! A practice, a passion and facility beyond the norm!
Julius T.
The team is always helpful with great energy! Dr. Hamilton was helpful to educate me and ease my concerns.
Amanda R.
This place and the team are amazing! Dr Hamilton is truly a super, knowledgeable professional in the chiropractic biophysics arena! Team members Adam, Payten and Madison are remarkable in their areas of expertise. I feel so much better in that the annoying tingling and numbness in two fingers and thumb have virtually stopped and if it does tingle it is only momentary. PLUS - I can sleep well at night!! The numbness and tingling would wake me causing disruptive sleep and not a pleasant person in
Al Z.
So excited I found you guys!
Greg M.
Absolutely amazing experience from start to finish! What a fun environment!
Sarah J.